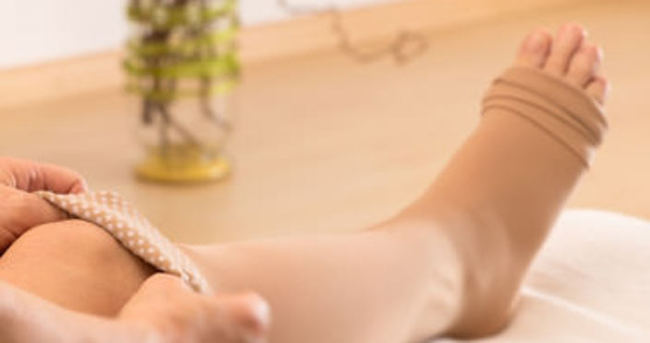 Why Is Foot Health Important?


Our feet are the organs that carry us throughout the day and our lives. Therefore, the consequences of a standing problem should be considered in advance and necessary foot care should be done. What should be known about foot health?
A person takes an average of 7500 steps a day. If you are in a more active profession or are involved in hiking activities such as trekking and hiking, this number can double or even triple. We should pay attention to our feet, which bear our burden throughout our life, and choose the best quality socks and shoes. Penti socks will be the right choice in this context.

Foot Health and Socks Selection
Penti socks, produce the healthiest socks for daily use with years of experience. Frequent washing of the feet and daily change of socks are among the issues to be considered. Therefore, socks that are soft and suitable for seasonal conditions should be selected. People with foot health problems will lose their motivation during the day and their work will start to be tormenting.

Recommendations for Foot Health

Care should be taken that socks and shoes to be worn on the feet should be flexible and not tight.

If you are busy with a desk job, you should make short tours during the day and accelerate your body's blood flow. With this movement, feet will relax and you will feel comfortable.

Sheer socks should be preferred in summer. If socks are not worn, sweating will occur on the feet. This sweating brings bad odor and callus problems.

At the end of the day, we should wash our feet with warm water and dry them thoroughly. Foot care should be done with soap, shampoo and gel. Finally, should hold our feet up and wait for a minute. This movement will relieve fatigue during the day and accelerate the circulation in the feet.

Nail cutting and filing should be done once a week. If there is dead skin, it should be filed.

Penti Socks
Thin models of Penti socks can be used for foot health. In winter, thermal penti socks that do not cause sweating can be worn. The health of feet that are cleared of dead skin and free of fungal problems can be further protected with penti socks models. When purchasing socks, make sure that they are breathing, do not shrink after washing and do not tighten.

If you are considering your budget with your health, you can choose the Çorap Toptancısı to buy wholesale penti socks.