Berrak Long Sleeve Men's Plus Size Pajamas Set
Planned Delivery : 07.12.2022 -
Features
Delivery Information
:
2 İş Günü
Berrak Long Sleeve Men's Plus Size Pajamas Set
Product Composition:
100% Cotton
Product Features:
- You can move comfortably throughout the day with the crew neck undershirt made of 100% cotton.
- Due to hygienic reasons, this product cannot be exchanged or returned.
- Soft textured, healthy, flexible, and extremely practical.
- It can be prefered in all seasons.
Size Chart: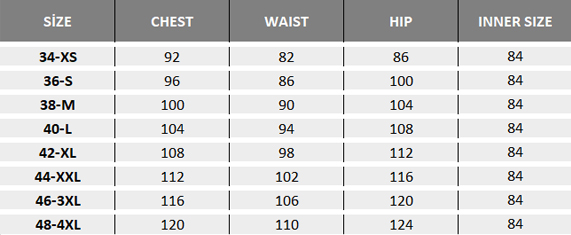 "Renk farklılıklarında, ışık geliş açısına göre değişiklik olabilmektedir."