Planned Delivery : 09.12.2023 -
Features
Delivery Information
:
2 Work Days
Varimed Men's and Women's Medium Compression High Socks Compression Stockings Closed Toe 8230
(23-32 mmHG)
Product features:
- CC2 Medium Compression Compression Stockings (23-32 mmHG)
- Varimed Cotton Compression Stockings are comfortable to wear by patients with sensitive skin and allergies due to their compatibility with the skin.
- The inner surface of the socks in contact with the skin is 100% cotton.
- With its opaque appearance, it has a structure that will not look like normal socks in your daily life and business life.
- Thanks to the double-coated elastic threads used, soft texture, long-lasting durable structure, easy to put on and take off, and fully wrap the leg are provided.
- It is recommended for patients with mild connective tissue, more severe phlebological indications and mild lymphedema indications.
- Tested according to the skin-friendly Oeko-Tex Standard 100, the allergic effects that may occur on the skin are minimized.
- The silicone elastic band used in the thigh-length compression stockings prevents the socks from slipping off the leg and does not disrupt the pressure profile of the socks.

Size Selection:
- Since the developed measurement system covers a wide measurement range, it easily adapts to all kinds of legs.
- Two sizes are enough to choose the right size for Varimed Compression Stockings. These are ankle circumference (cB) and leg height.
- The size chart also gives other leg sizes. Compare the measurement values with the size chart.
Size Chart: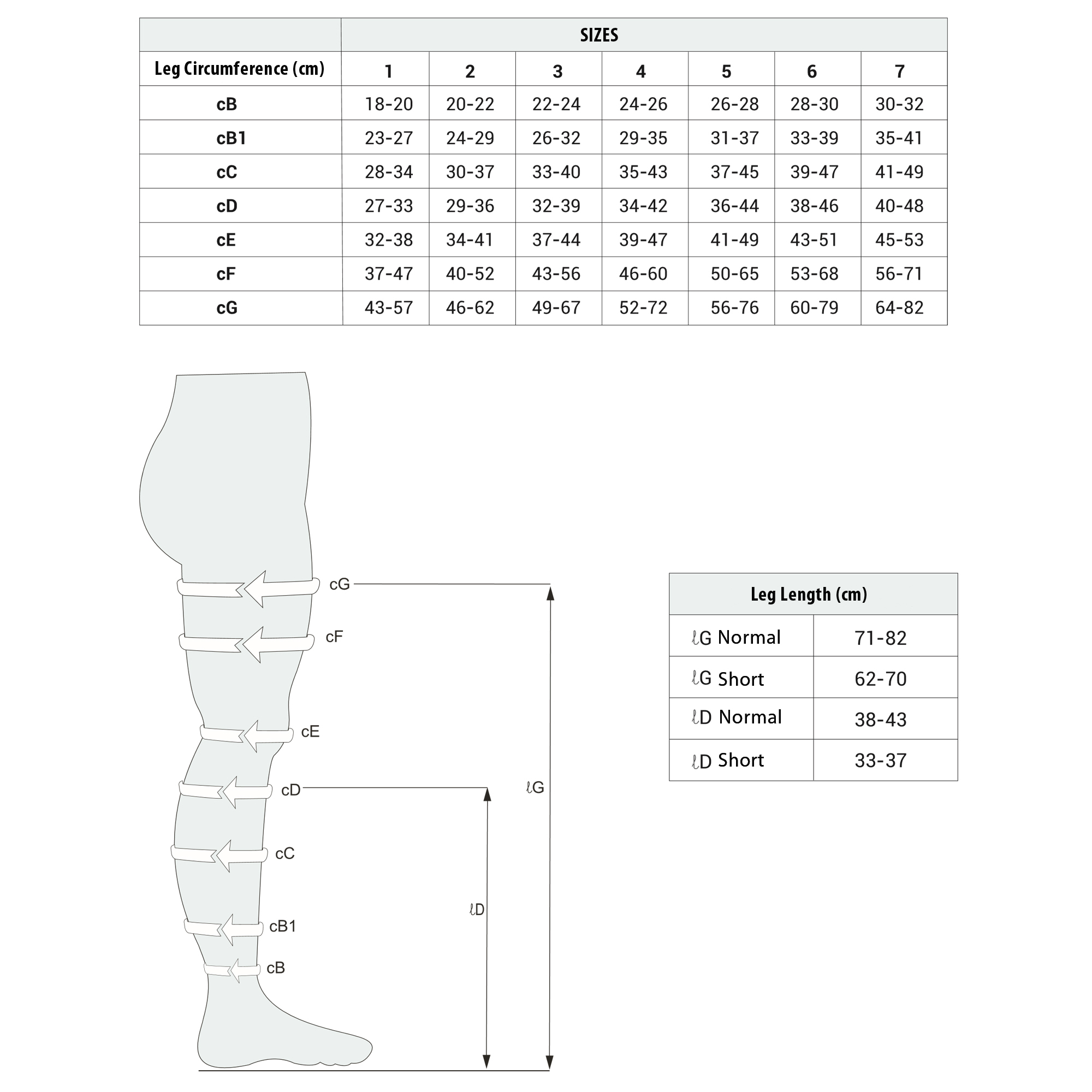 "Color differences may vary depending on the angle of incidence of light."