Planned Delivery : 30.11.2023 -
Features
Delivery Information
:
2 Work Days
Bolero Polar Inside Thin Look Black Pantyhose
Product Composition:
- 90% Polyamide - 10% Elastane
- 300 Denier
Colour:
- Black
Product Features:
- Thin looking pantyhose looks stylish like a transparent pantyhose while keeping you warm and comfortable with its polar inner structure.
- Thanks to its lycra structure, it offers a thinner appearance and tight posture for your legs and abdominal area without squeezing you during the day.
- Socks with soft, matte thick tights, run resistant.
- Polar up to the fingertips.
Bolero Tights Size Chart: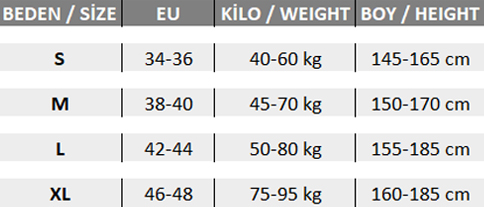 "Color differences may vary depending on the angle of incidence of light."