%50
77.99
TL
(39.00 TL / Adet)
Planned Delivery : 30.11.2023 -
Features
Delivery Information
:
2 Work Days
Bolero Men's Boxer and Socks Set
Size:
The underwear size changes in the package.
Socks size: 41-45
Product Composition:
Socks: 70% Cotton - 20% Polyester - 8% Polyamide - 2% Elastane
Underwear: 95% Cotton - 5% Elastane
Product Features:
- Modern, creative and specially designed colored boxers met with the same pattern socks.
- Extra soft breathable cotton boxer with special sewing technique that increases comfort, soft waistband.
- Due to hygienic reasons, this product cannot be exchanged or returned.
Size Chart: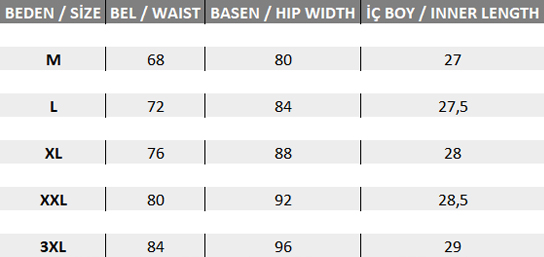 "Color differences may vary depending on the angle of incidence of light."